Lars Hallstrom, 1st Rider over the line for the 100k Ride for the Assault on the Carolinas
Saturday 10:50 AM, morning of Assault on The Carolinas. After a two hour rain delay the sun had come out and the roads were drying as everyone lined up to take on a revised Assault on the Carolinas course that was staying in North Carolina to avoid high winds expected throughout the afternoon. The course was a sort of figure eight lollipop with riders doing one or two loops based on their distance preferences. This format made for a super fun day with tons of opportunities to cross paths and cheer on as many other riders as possible.
Rolling out of downtown Brevard I set a steady pace on the front. As we got to the base of the one main climb on course there was already a small group together at the front.
At the top of the climb I had a small gap and settled in to ride my pace for the rest of the day. Around mile 20 I was joined by one other rider and we rolled together for the next 30 miles until I got a small gap and finished the last 6 miles solo. The GRD 46 wheels were smooth, fast and handled perfectly in the afternoon winds.
The afternoon was spent sharing the spoke stoke and meeting more of the Brevard community. Congrats to everyone who participated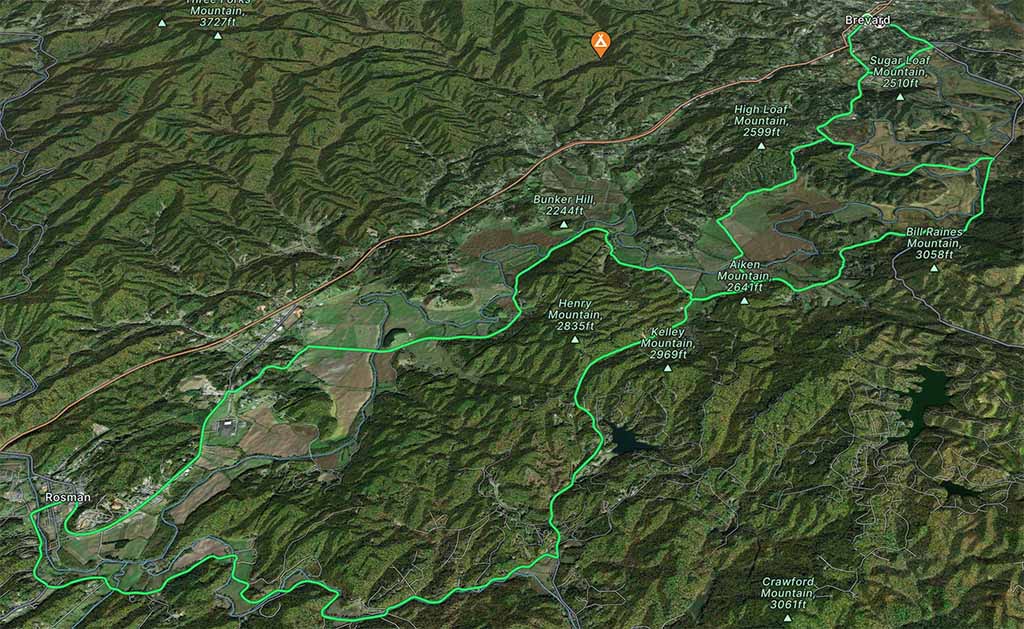 50K route above. 100K riders rode the route twice