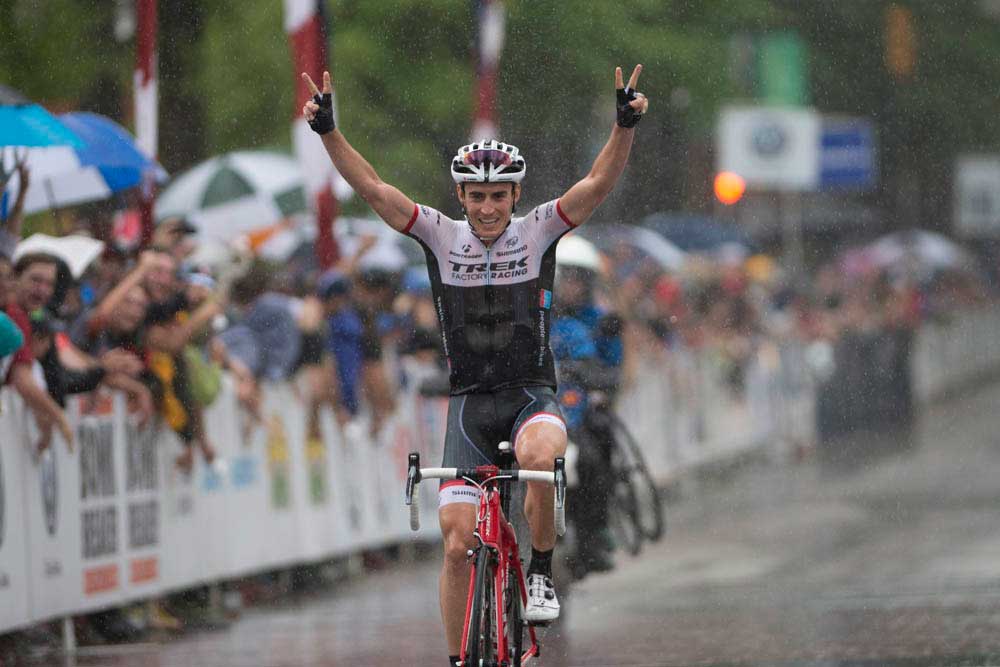 Imagine, you're about 2 weeks out from the toughest gravel grinder event you'll face this year or maybe ever.
How are you feeling? A little nervous? A little anxious? Or maybe extremely confident? Whatever you're feeling, the answer is to be calm! There is little denying that BWR (Belgian Waffle Ride) is going to be hard. But, as with most things in life, approaching BWR with a calm, positive mindset, eager confidence, and a plan is going to improve your odds of success and decrease your amount of involuntary suffering.
At 2 weeks out, the preparation/training for your event is done. Either you have done it, or you haven't, and you'll find out on event day. There will be pretty much zero changing your fitness dramatically at this point, rather the biggest potential issue could be trying to do last minute training and actually digging yourself into a hole before the big day. Whatever you do, don't try to "cram for the test". You potentially still have time for one more big ride 7-10 days out from the event, otherwise you should stick to maintaining your volume and cutting back your intensity load, or do a little bit of both. Overall, consider cutting your workload (combination of intensity and volume) by about 20-25% each week as you lead into the event. Do a final, small bout of intensity – 3 days before your event, and then take confidence knowing that you've done everything you can at this point to get ready. Now you need to think about how you'll get through the event.
So what type of plan do you need for a gravel grinder event that will take the leaders roughly 5hrs, the average person 6-8hrs, and the rest upwards of 10-12hrs?
The plan should consist of three primary items: execution, dress code, and fueling.
EXECUTION is number one on the list because it influences what you do with the other two. Execution relates to how hard you are going to ride this event. In your ideal scenario, how hard do you want to ride this event? How hard CAN you ride this event? You have to take into consideration your preparation, the course, the forecasted weather, and your motivation. If this is the event you've been training for, then you should know how hard you can go and how hard you want to go. For BWR NC, the course is rarely, if ever, flat, so you have to be prepared to ride at different intensities and realize that probably the hardest part of the course is the third quarter. With that in mind, you have to be realistic with yourself about how hard you can ride, especially in the first half, and set yourself up for success. If you go out with the lead group, but have never ridden in that class before, you might want to consider taking a slightly more conservative start, get yourself through the 4th aid station feeling very comfortable, and then rally in the final third of the event. If you're feeling good and riding people down, that is only going to feed your confidence and help you finish strong. On the other hand, if you're suffering and getting passed by a bunch of people, that is going to make for a very long second half of the event. So before you start, you need a plan of execution, and you need to be disciplined to adhere as closely as possible to it because you don't want to burn all your matches by the halfway point of the event. 
Once you've decided your plan of execution, DRESS CODE can follow suit. Is it going to rain? Is it going to be sunny? Is it hot or cold? You need to plan how you'll dress and protect yourself from the elements while taking into account the intensity you plan to be riding. Is it the perfect 65F, overcast day, or is it the 45F and raining day? Or perhaps it is 90F, 90% humidity, and not a cloud in the sky. Create your dress code (including sunscreen!) for these weather scenarios with consideration to intensity, and make your plan. 
Once you've made your plan of execution and decided which kit you're going to wear, it's time to decide how you'll FUEL the day's plan. There are 6 aid stations along the BWR NC route, so you shouldn't have to go more than 20 miles without restocking, but when the course has 100ft of climbing per mile, those 20 miles between aid stations could take 2hrs! If it is 90F, you're going to need to hydrate a ton. A basic rule of thumb is a bottle an hour, but at 90F that would be 1.5-2 bottles per hour, plan accordingly! Consider carrying a third bottle in your pocket. In terms of food, an endurance effort like this can be sustained with real food much better than tons of synthetic foods such as gels and blocks. Do what you're familiar with, but if you're able to, stick with pb&j or WAFFLES or energy bars to help give you sustainable energy vs the rollercoaster that gels and pure sugar can send you on, not to mention the potential gut bomb. 
You've done the training, you created a plan of execution, you know what you're wearing, and you know how you'll fuel to sustain your effort, so now you just have to do it. And guess what? Once you're out there, it may all go out the window! That's where remaining calm is the key. You may have to improvise, adapt, and overcome one or multiple times throughout the day, so figure it out, and get to the finish line!