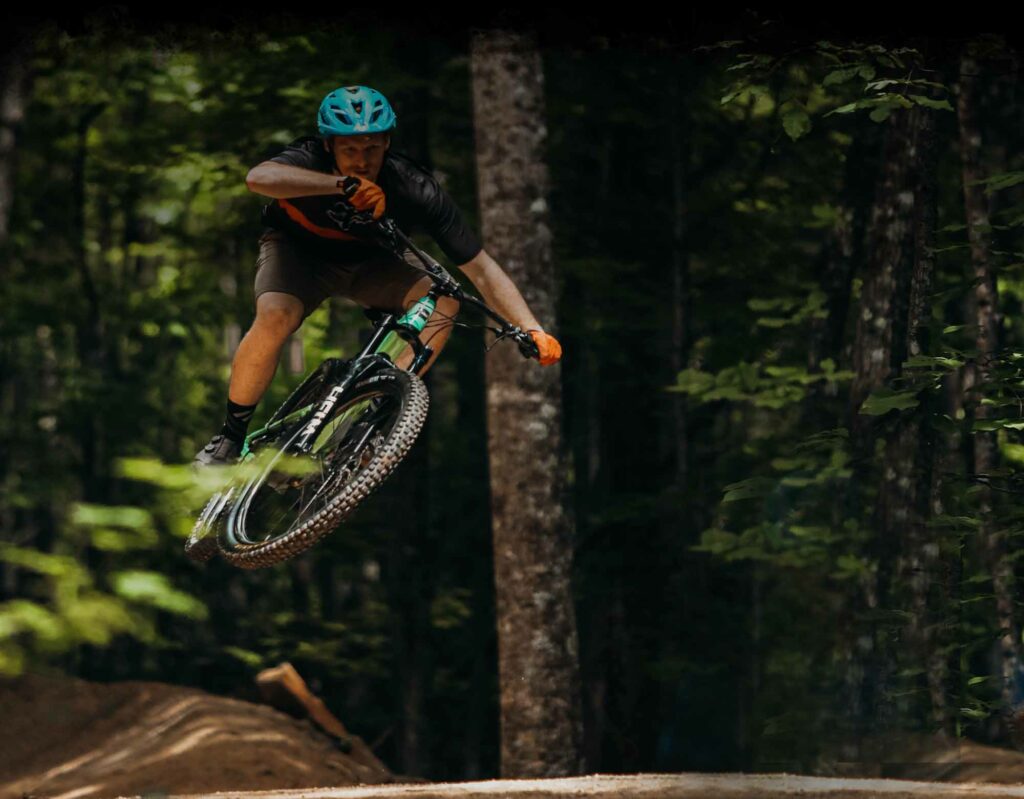 Grant Godfrey has been with Gulo since the beginning.
After moving from Arkansas to Brevard for the riding, Grant has made the switch from full-time teaching to full-time guiding with The Bike Farm. Alongside being our official wheel tester, Grant races enduro with some big goals next year. We are excited to support and be a part of the journey.
Some Background from the man him self……..
I started riding around 2017 after some college wrestling injuries prevented me from running. I did a very small amount of research and decided I was going to be an XC guy and bought an XC bike.
That lasted all of one year where I came to the realization that going downhill fast was far more fun than ascending quickly and I shifted my focus to enduro.

I did a few races here and there then in 2019. I raced the full Arkansas Enduro Series and won the overall in the expert category.

We were then all forced to take some time off racing due to Covid and in 2021 I raced several events in the pro category gaining a few podiums along the way.

I continue to race mostly enduros and do okay for myself in the pro category. Next year I am planning on trying to do a few more big one-off events that will take me to cool places hopefully all over the world!

-Grant