GRD 46
Our deepest section rim provides the perfect balance between wind-slicing aero, speed, handling, and strength. This is our road race and criterium weapon of choice. Stiffness and speed like nothing else.
Feel your bike come alive on the open road. Hyper-responsive acceleration, magic in the corners, sublime over rough roads, all elevated with the performance of a tubeless system. There's no room for a single excess gram whether you're chasing summits or ride quality because perfection is only achieved when there is nothing left to take away. RIDE FEEL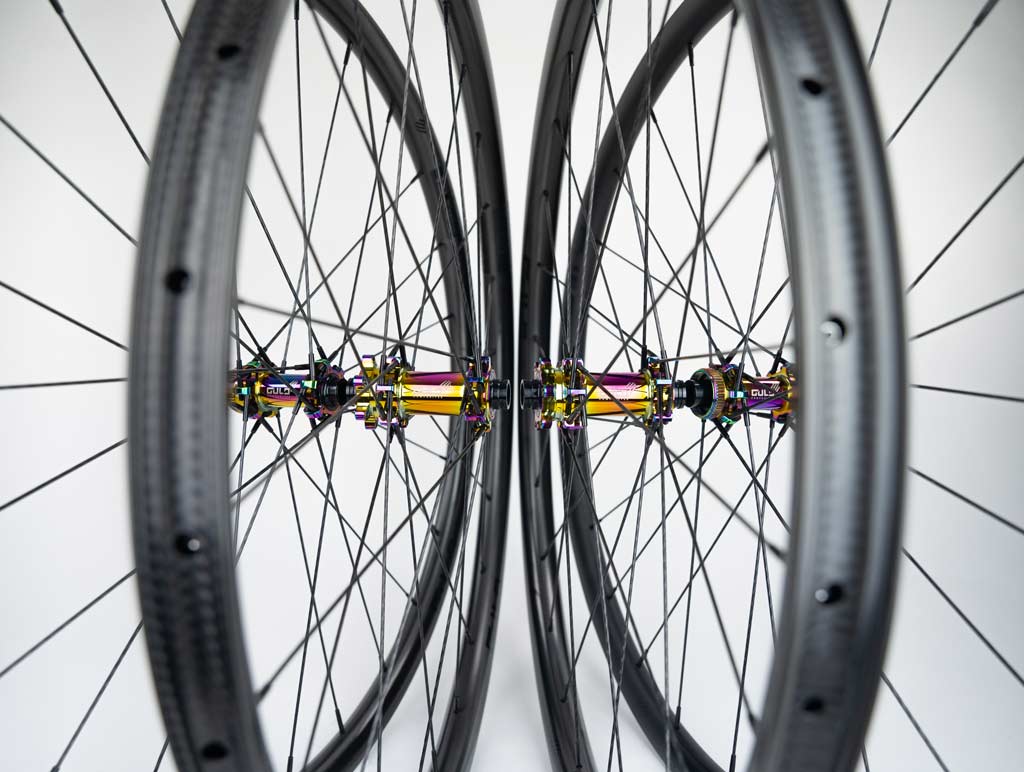 GIS Gulo Integrated System
The Gulo wheel system was designed around the exceptional characteristics of the Gulo Integrated System G1 spoke and optimized as a balanced high-performance package. Our Easy Thread Interface hubs were designed with proper spoke angles in mind, such that the GIS spokes interface the rim without any stresses, binding or lateral loads. Our rims were designed with carefully selected spoke hole drilling to accept the spokes at the correct angles and reduce the likelihood of stresses and fatigue failures, which continue to doom steel spokes on almost any wheel on the market. Our G1 Hidden Nipple finishes the package with a smooth rounded contact surface which further alleviates stresses at the rim bed and provides a slick building platform. Welcome to the benefits of the Gulo Integrated System and our system engineering approach to building the best wheels ever.
The Gulo G1 spoke is a triaxially braided composite, consisting of a blend of materials all uniquely chosen for specific purposes. In the development of this spoke, two main goals were at the forefront: lightweight and impact resistance. The G1 spoke was formulated to be able to absorb massive impacts without failing. At the same time, it will retain tension much better and for much longer than traditional steel spokes at 40% of their mass. This was accomplished only after hundreds of different spoke designs were manufactured and tested. In conjunction with this groundbreaking composite spoke body, our team of engineers utilized aerospace-grade aluminum alloys and bonding agents to complete the G1 spoke. At the end of its development cycle, the G1 spoke remains one of the lightest spokes ever produced while achieving exceptional impact resistance.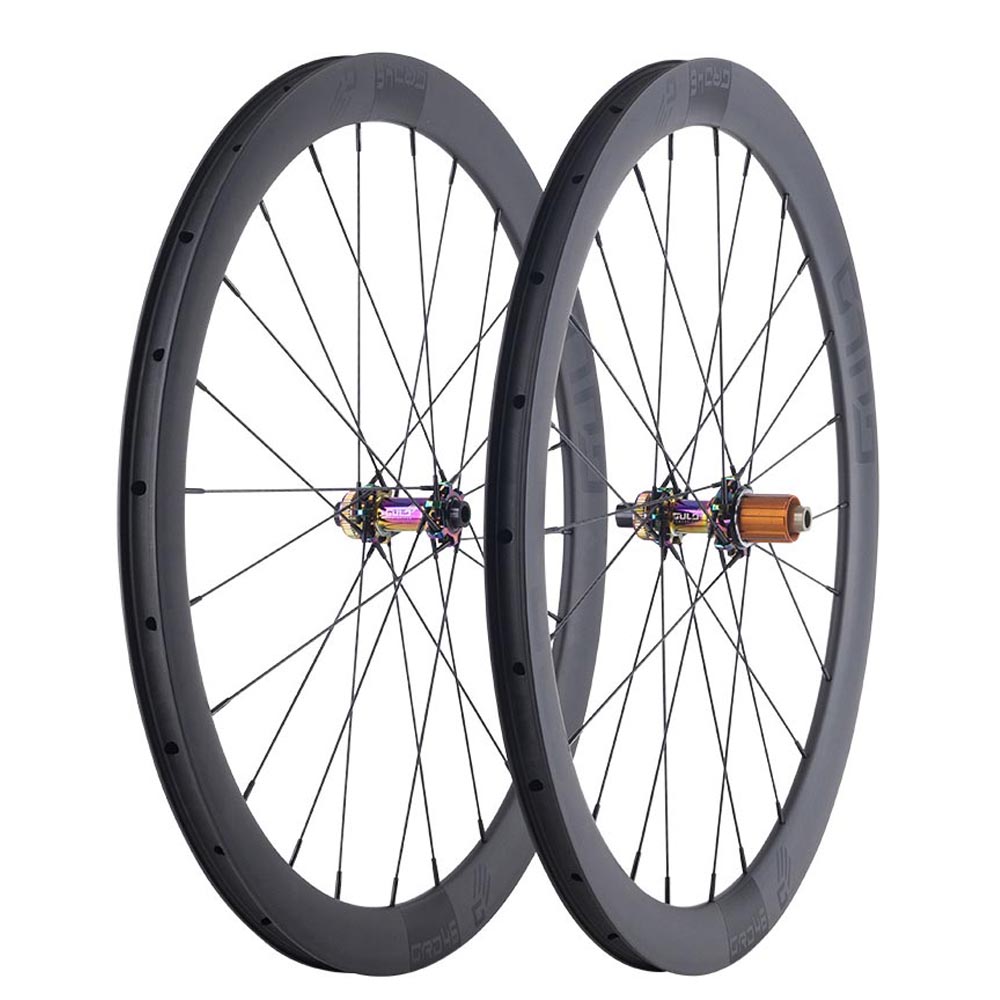 Gulo Road rims all feature an aerodynamic profile that matches the most current trends in aero rim design. The wide internal width of our road rims allows for larger, more efficient tires to be used and create a tire profile which contributes to the overall aerodynamics of the wheel/tire system. Gulo Road rims are constructed with premium Japanese Toray T700 carbon fiber. The rims are finished with a new permanent type of decal that is cured in place and will not peel, chip, or scratch like traditional sticker decals.
The Gulo ETI (Easy Thread Interface) hubs serve as the perfect platform upon which to build our advanced wheel systems. They have been designed with matched-ERD spoke hole angles, so our Gulo Integrated System (GIS) spokes leave the hub in a straight line and meet the rim where they were meant to. Our hubs feature a patented anti-bite freehub body, alternating 6 pawl drivers (3 pawls engaged at any time), and high-quality steel bearings. The hub shells are machined to extreme tolerances from super light 7075 aluminum alloy.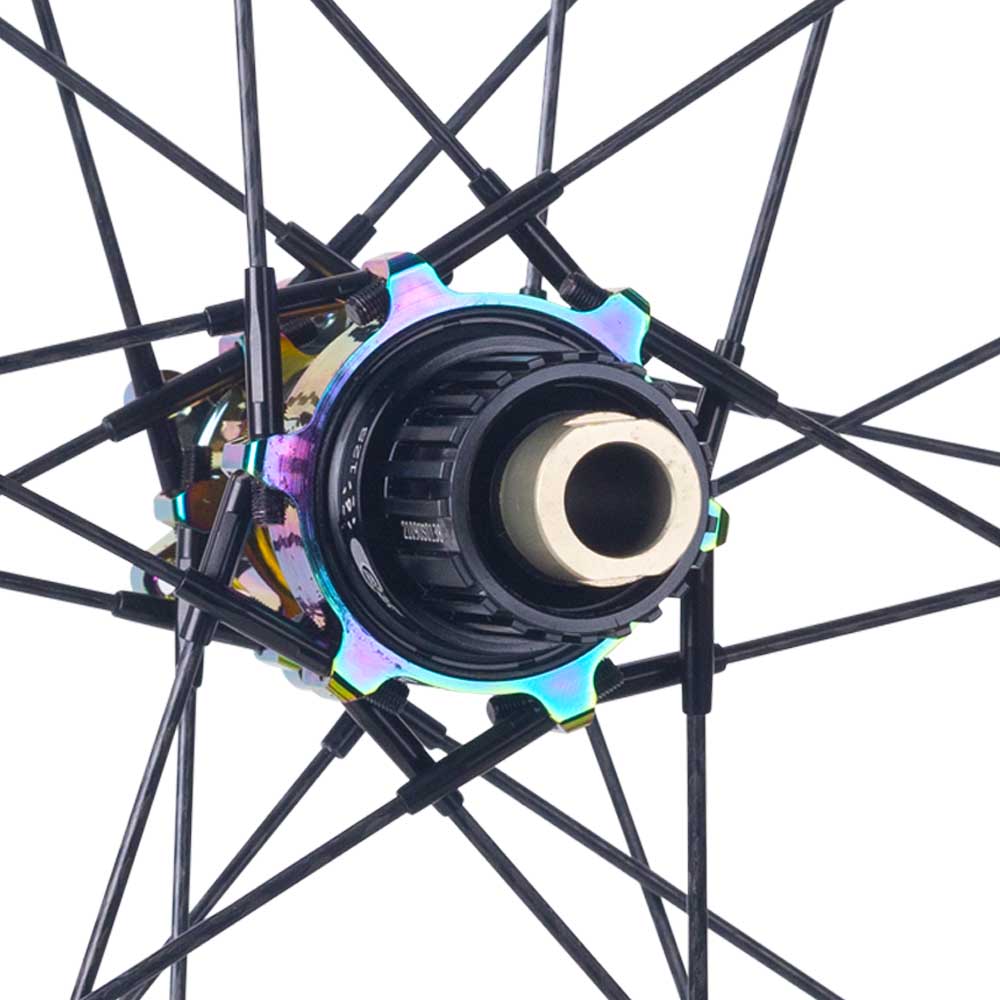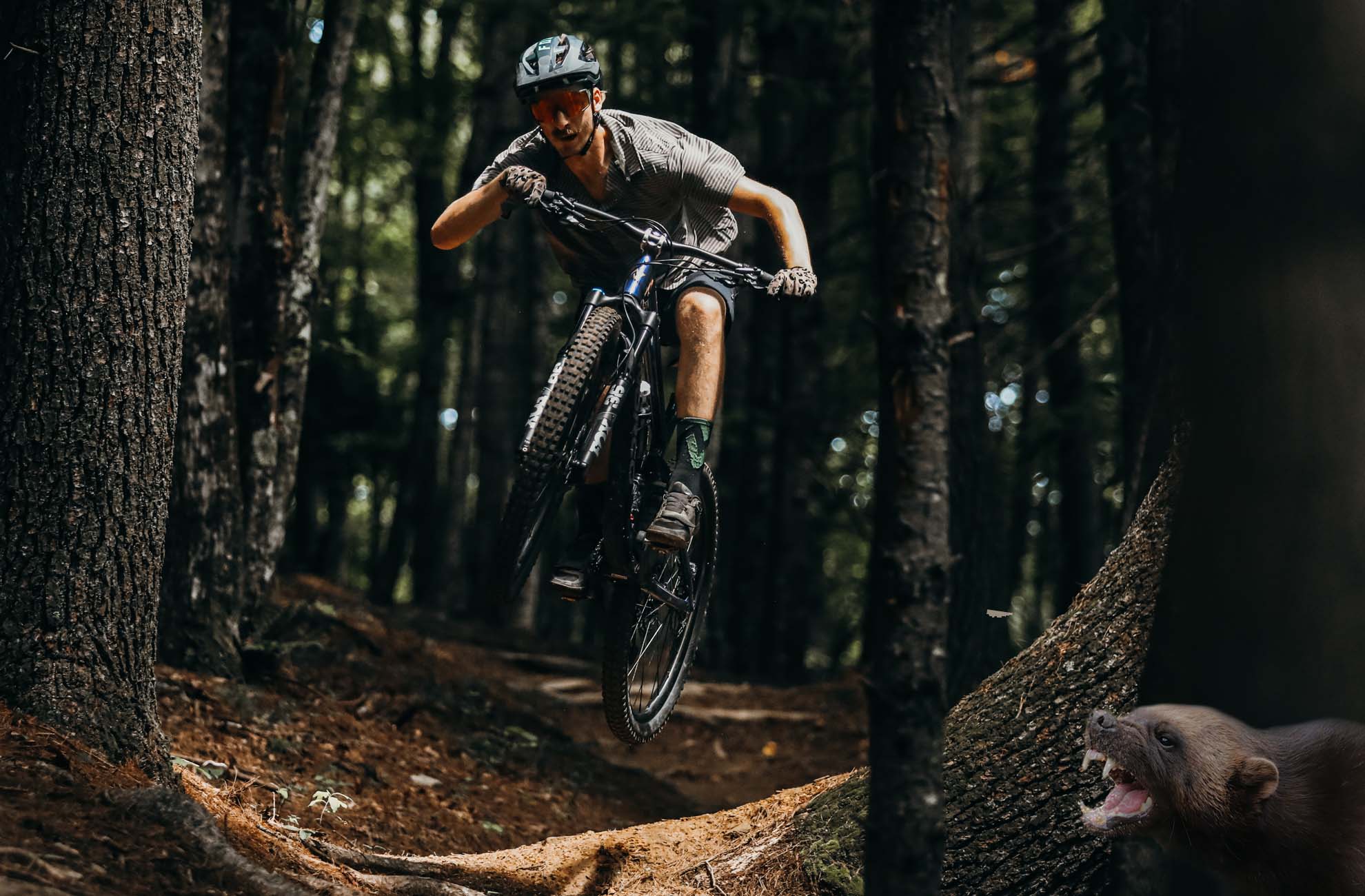 Lighter.  Stronger.  Farther.
Western North Carolina (WNC) and Pisgah National Forest are home to some of the highest and most rugged mountains in the Eastern US, making our home territory the perfect testing arena.  From grueling road and gravel adventures, to over 400 miles of rugged mountain bike trails, we make sure our products can take it all.