7 key factors to gravel riding success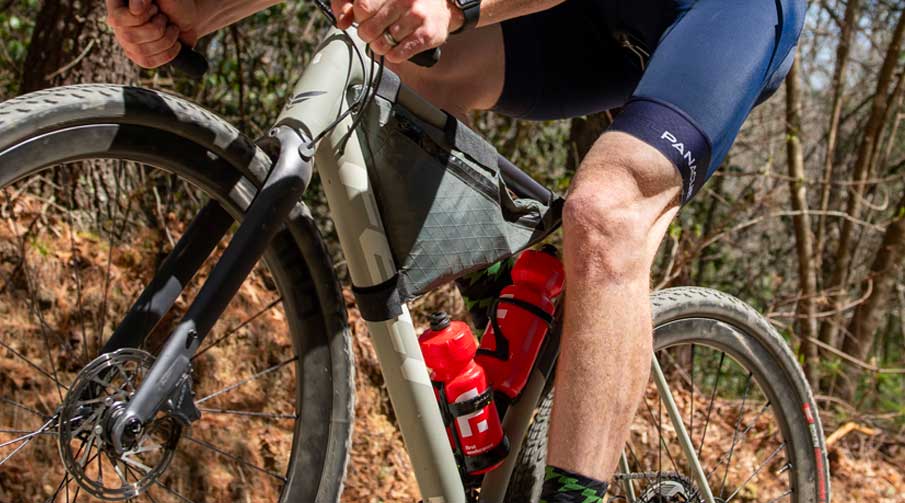 Gravel biking is an exhilarating adventure that takes you off-road and sometimes into uncharted territory. These adventure rides can have you out there in the saddle for hours on end. Many riders pack their bike with all sorts of bags full of essentials to keep the adventure going all day and into the night. Because of the long, epic days spent on gravel bikes, we often ask ourselves, here at Gulo, how can we make gravel riding more comfortable? Here is a shortlist of ways to make your next gravel ride a little less of a grind.
Disc brakes are the norm these days, but our advice is to stick to hydraulics. These brakes typically have more power with less force needed to pull the brakes, and on descending long gravel roads, hydraulics are the more enjoyable way to go. The downside to hydraulics is if you do have a mechanic issue with the hydraulic brake line, it's tough to fix on the road. While mechanic(cable) disc brakes aren't as powerful or as smooth, they are still worthy of consideration if your two-wheel adventure takes you far from town.
At Gulo Composites, our goal is to create the best riding bike wheels on the market. And we think the best riding wheels are the kind that keeps you riding all day long. We back our wheels with a lifetime warranty and take pride in our customer service. Our G1 Carbon Spokes create a ride quality second to none. Reach out to us today at info@gulocomposites.com to inquire about our Gulo Integrated System.