Nina 'Machina' Machnowski takes on the
2023 Pisgah Stage Race
---
How was your performance at the Pisgah Stage Race?
The Pisgah Stage Race always delivers a top-quality race. Rowdy and fun, with lots of anticipation for some of Pisgah's most technical trails. Everyone is out there for a good challenge! I had a great time during the enduro stages, winning several. I had great rides on day 2 (Middle-Lower Black), 3 (Bennett's Gap), 4 (Pilot Rock), and 5 (Bracken Mtn), which netted me the overall win for the enduro open women category. Being a local and knowing those trails like the back of my hand gave me an edge, but it also meant skill and finesse to ride those trails clean and fast!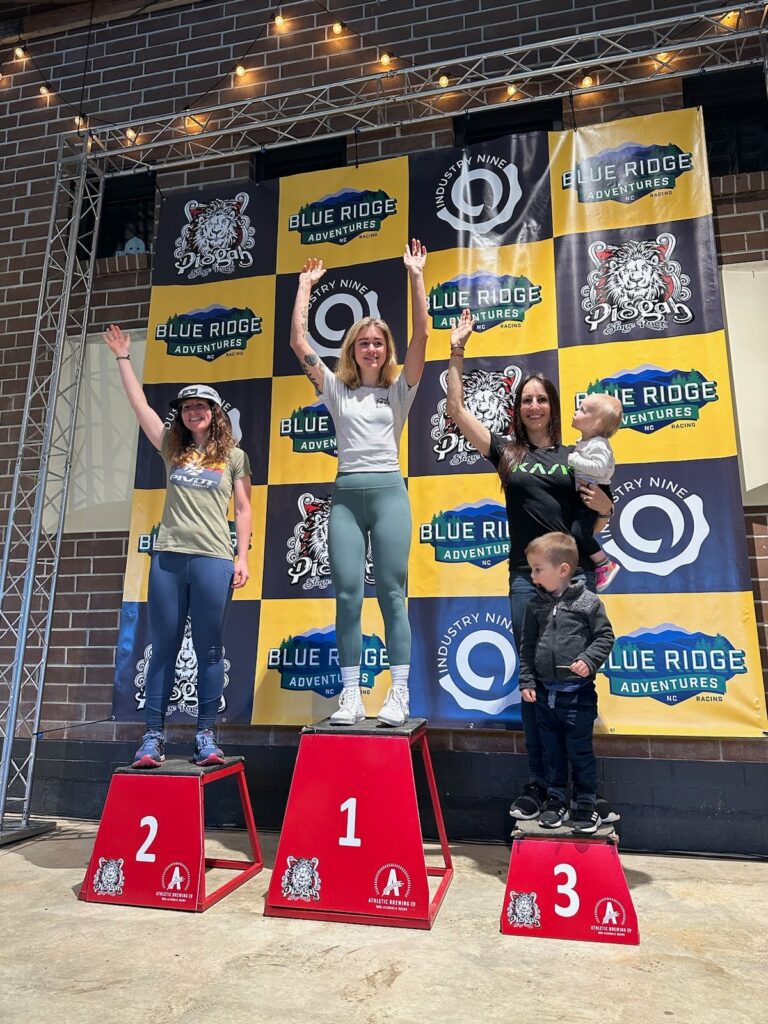 We must ask, which wheels did you ride, and how did they help your performance?
On some of those downhills, my bike was relentlessly smashing into rocks and roots. My Gulo GMD 27 wheelset, the down-country model in the Mountain – PNF Series wheel category, was able to take the beating! Not to mention, we climbed 20,000+ feet over the five days, and the light nature of the wheels meant grams/energy saved.