Is Ride Smooth Technology antivibration?
While most carbon spokes increase damping, the Ride Smooth Technology(RST) used in the G1 Composite Spoke focuses on compliance and comfort while maximizing stiffness and strength. We accomplished this bold mission after countless hours of R&D. Ultimately, by controlling the braid angle and using our proprietary triaxial braiding materials, we have created a wheelset centered around unique composite technology that is changing the game. When testing our wheels through the bumpiest surfaces, riders experience a considerable lack of vibrations. Reducing the chatter that can rattle your hands, butt, and feet lessens the stress on these contact points, creating a smoother ride, almost like butter. What does this mean for you and your bike riding? While there is considerable research on how vibrations can affect your performance, we dive into ways our RST can improve your comfort, control, and confidence.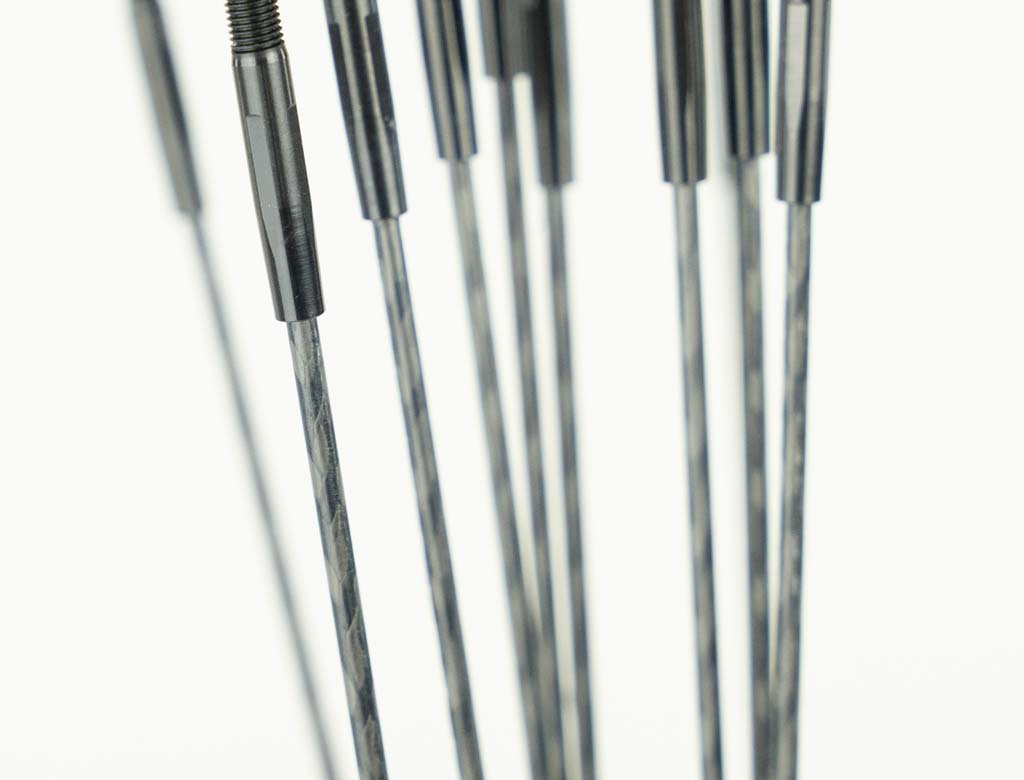 More compliance
The compliance of your wheels makes a huge difference in ride quality. If your wheels are too stiff, your body will be forced to absorb all impacts and vibrations. The more compliance you add to your bike, the fewer vibrations you feel in your contact points. In our real-world testing, our wheels have been shown to reduce vibrations compared to the metal-spoked wheelset. The compliance-to-stiffness ratio is a crucial determining factor in how well your wheelset performs.
More control
Now that we understand why the compliance of your wheels is necessary, let's dive into how it can help your riding experience. By reducing vibrations, your hands have more capacity to control the bike through improved hand strength for long durations of braking. This could also increase endurance on longer bike rides with reduced bumps transmitted to your saddle. And with less rattling to your body through your feet, you can find more leg strength later in the day to make those last-second maneuvers.
More confidence with Ride Smooth Technology
Now that we have defined how more compliance can improve your bike handling and control, the overarching benefit is that you will increase confidence. When your hands aren't as fatigued from a hard day of gripping the bars, you have more confidence to tackle the next heart-pumping adventure your bike can take you on. When confidence is king for bike riding expeditions, choosing RST in our G1 Composite spokes is a gift that keeps on giving every time you ride. You will wonder how you ever rode without it.
Check out the latest "Why Carbon Spokes" article.