MOUNTAIN
Developed to achieve the ultimate ride quality, Gulo's Mountain PNF Series wheels offer compliance in the most challenging terrain. Race and trail-ready, our wheelsets are a sublime blend of high-performance, lightweight, and rock-smashing toughness. We accomplish this through our tougher-than-steel triaxial braided carbon composite spokes. Designed, manufactured, and field tested in Brevard, North Carolina, home of the Pisgah National Forest.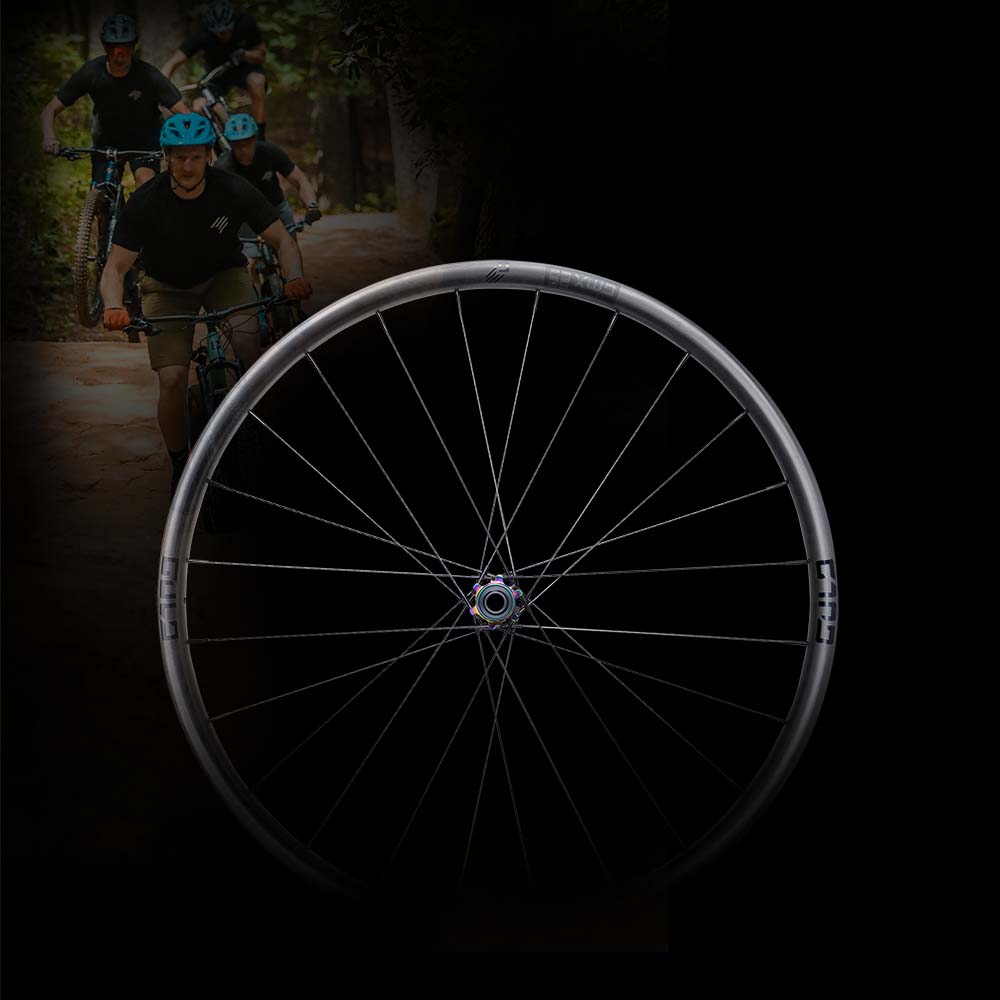 GMX 25
CROSS COUNTRY MTB
25mm Internal Rim Width
29" Carbon Mountain Wheels
Built for speed and when every watt counts
1304 grams/wheelset

25mm internal rim width

Hookless tubeless-only

Recommended tire size 2.1" - 2.4"

G1 Composite Spokes

30mm external rim width

23mm rim depth

29" only

Lifetime Warranty

30-Day Money Back Guarantee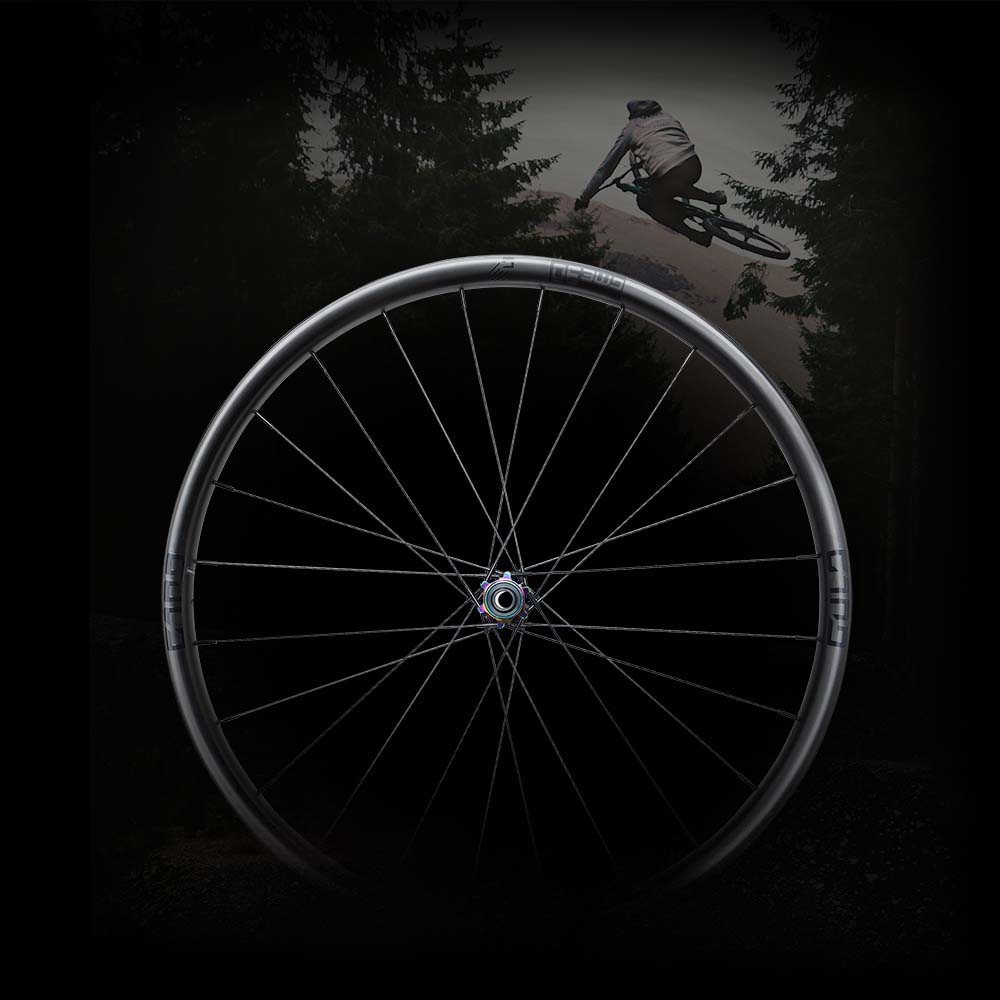 GME 30
ENDURO / TRAIL MTB
30mm Internal Rim Width
29" Carbon Mountain Bike Wheels
Built for the hardest trails and all day adventures
1455 grams/wheelset

30mm internal rim width

Hookless tubeless-only

Recommended tire size 2.2" - 2.7"

G1 Composite Spokes

36mm external rim width

25mm rim depth

29" only

Lifetime Warranty

30-Day Money Back Guarantee
Cross-Country MTB
The cross-country race-day GMX 25 wheel system is all about speed and top-tier performance. With sharp acceleration and handling at its core, the GMX 25 is the lightest and fastest mountain bike wheel in the lineup. The combination of our composite spoke-and-hub system and highest quality matched rim has yielded our race-spec XC wheel. Possibly the lightest and stiffest mountain bike wheel ever produced. Designed to devour the competition.

Enduro/Trail MTB
We created the GME 30 wheel system to have the perfect balance of strength, stiffness, and compliance, yet tuned enough to feel racy when you get on the throttle. With a 30mm internal rim width and engineered compliance, this enduro-ready wheelset is all about getting the most out of your trail experience. The GME 30 is a beautifully stiff and efficient wheel system that is still compliant enough to tackle those rock gardens, root sections and g-outs with confidence.
Performance
Control. Speed. Responsive.
Just because a wheel can handle aggressive trail riding and take big hits doesn't mean it should weigh you down. Our Mountain PNF Wheel Series combines a durable carbon rim, G1 composite spokes, and a high engagement hub to create a wheel set that can rally the toughest trails. Think of it as functionality meeting practicality with a side of high performance. While the phrase "confidence-inspiring" is far overused, confidence is what you'll have when you're going mach-fast through rocks, roots, jumps, and chutes, deep in the forest, or on the way to the podium.
Durability
Stronger.  Farther. Lighter.
The Pisgah National Forest, PNF, is home to some of the highest and most rugged mountains in the US, making our home territory the perfect testing arena. With over 400 miles of famously rugged mountain bike trails, we push our products to the limit, and back. When you are deep into the forest on an all-day adventure, the last thing you want to think about is a mechanical.
Ride Smooth Technology (RST)
Our PNF series provides compliance that is unlike any other wheel on the market. The G1 Composite Spoke of the GIS (Gulo Integrated System) reduces vibration and trail chatter with RST to help minimize hand fatigue and increase endurance. When riding all day long, the last thing you want to be dealing with is arm pump when you are sending it with your crew. Finally, arrive at the bottom of your favorite trail and still have the ability to grip your bars. And charge up the next KOM.