ROAD
Gulo's Parkway series is the ultimate all-around wheel system for everyday riding to race day, delivering an incredible ride feel from the first pedal stroke to the last. Lightweight and nimble, strong yet compliant, our road series is ready to take on everything from all-day epics to hour-long races in the harshest conditions imaginable. The ride quality, compliance, and vibration damping come from Gulo's triaxial braided spoke and Ride Smooth Technology (RST). Our all-rounder and aero wheels check all the boxes for those big climbs, racy descents, or flat-out speed; pick your weapon of choice.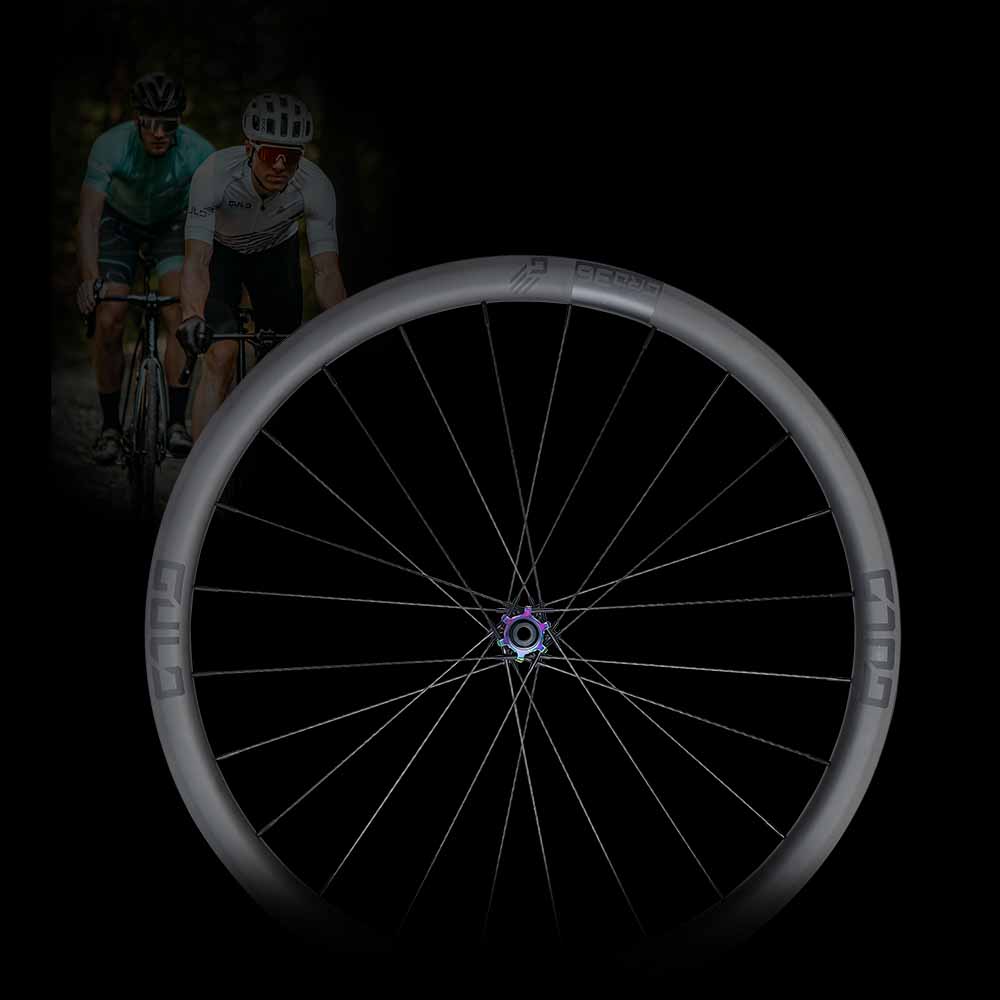 1301g wheelset (592g front/709g rear)

21mm internal rim width

28mm external rim width

36mm carbon rim depth

Wheel size: 700c

Hooked rim | Tubeless-ready

Recommended tire size: 25C-43C

G1 Composite Spokes(24)

Center-lock disc only

Lifetime Warranty

30-Day Money Back Guarantee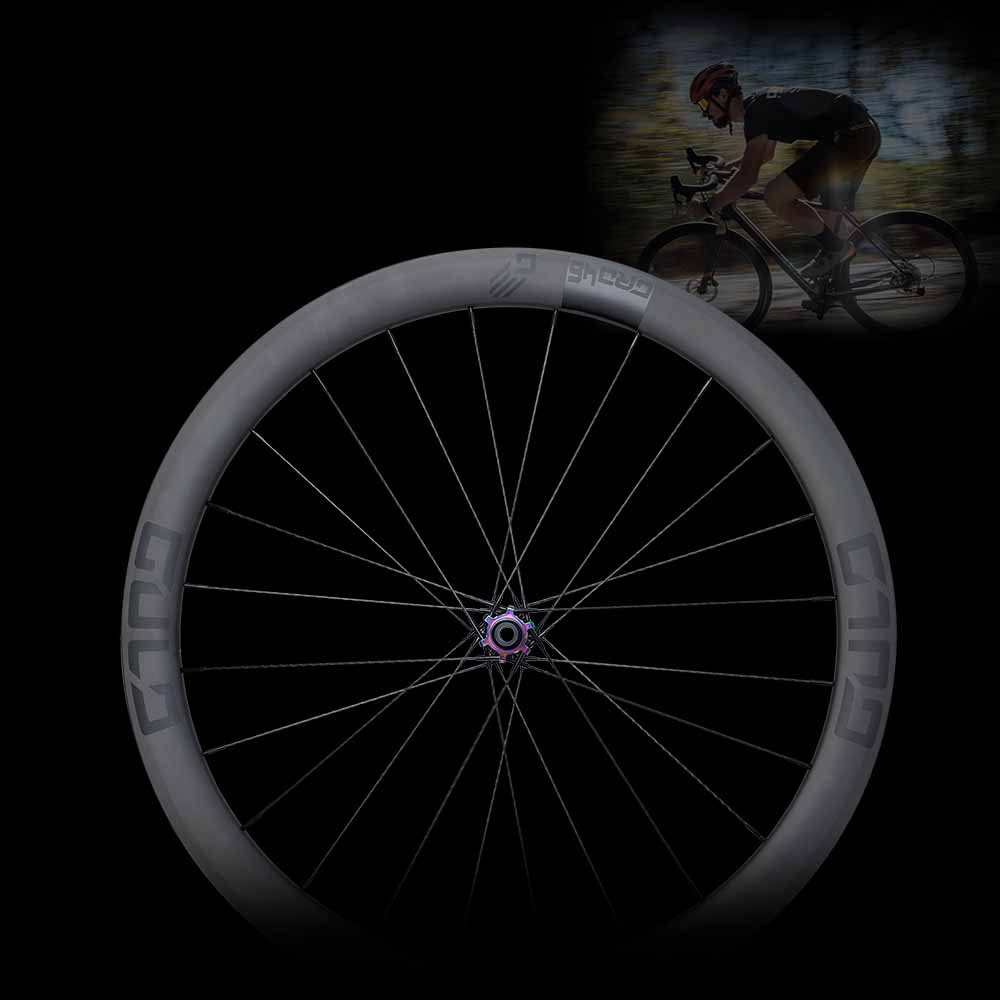 1352g wheelset (620g front/732g rear)

21mm internal rim width

28mm external rim width

46mm carbon rim depth

700c wheel size

Hooked rim | Tubeless-ready

Clincher only

Recommended tire size: 25-43mm

G1 Composite Spokes (24)

Center-lock disc only

Lifetime Warranty

30-Day Money Back Guarantee
All-Round Road
GRD 36 All-rounder is ready to tackle any terrain. At 36mm deep and with a 21mm internal width, this disc-only rim is versatile enough for any riding. The hooked carbon clincher is tubeless-ready(or use inner tubes if you like), and it handles up to a 43c tire for the ultimate mix of comfort and versatility. The complete wheelset weighs just a whisker over 1300g.
Aero Road
The heart of the GRD 46 is to be aero without sacrificing ride quality or weight. With the rim shape aero-optimized for a 30mm tire, the 46mm deep carbon wheel is designed to go fast. Improved handling through our Ride Smooth Technology will have you pushing limits. Even with the deeper rim, it still is an incredibly versatile wheel at 1352gm per set. Like the GRD36, the 46 has a 21mm IRW and disc-only hooked carbon clincher.
Performance
Lightweight, aerodynamic, compliant, and strong. It's said you can't have it all, but when conventions are bucked and proprietary technologies are used, you can. Like everything Gulo, the GRD series combines high performance and practicality. The G1 composite spokes with Ride Smooth Technology (RST) keeps fatigue at bay, so you can ride longer, farther and still feel lively at the end of the day.
Compliance
Ride Smooth Technology (RST)
While most carbon spokes increase damping, the Ride Smooth Technology(RST) used in the G1 spoke dials in on compliance and comfort while maximizing stiffness and strength. RST reduces vibrations felt from the road, improving ride quality and giving you more control and confidence. Designed and tested to handle impacts without causing a loss of tension forms a toughness-to-weight ratio that is changing the game.
Tenacious
Like the Wolverine, the Parkway series is tenacious. With the efficiency of being out there all day, you may find yourself with an insatiable need to explore new roads a few miles farther away. That four-hour ride just turned into five. While these wheels are comfortable, you will likely take yourself out of your comfort zone. Just like the Blue Ridge Parkway, these wheels will keep you wanting more. Enjoy the ride. You have earned it.