Innovative bike components
Hailing from the Blue Ridge Mountains of Western North Carolina, we are riders releasing the brakes on a sophisticated line of innovative bike components starting with the carbon composite G-Spoke. Designed, engineered, and tested in one place. With trailblazing composite technologies and unique processes, we have the total handle of our products, giving us a unique advantage in the composite marketplace. We are committed to offering tough, reliable components that make every ride a ride worth bragging about.
Capitalizing on our experience of over the last 35 years in the composites and ceramic industry we bring a new perspective to the gravel, mountain and road bike world. With a lifetime warranty and unrivaled customer service, we are daring to do the impossible. Putting a new spin on the wheel, one spoke at a time.
Learn more about our technology »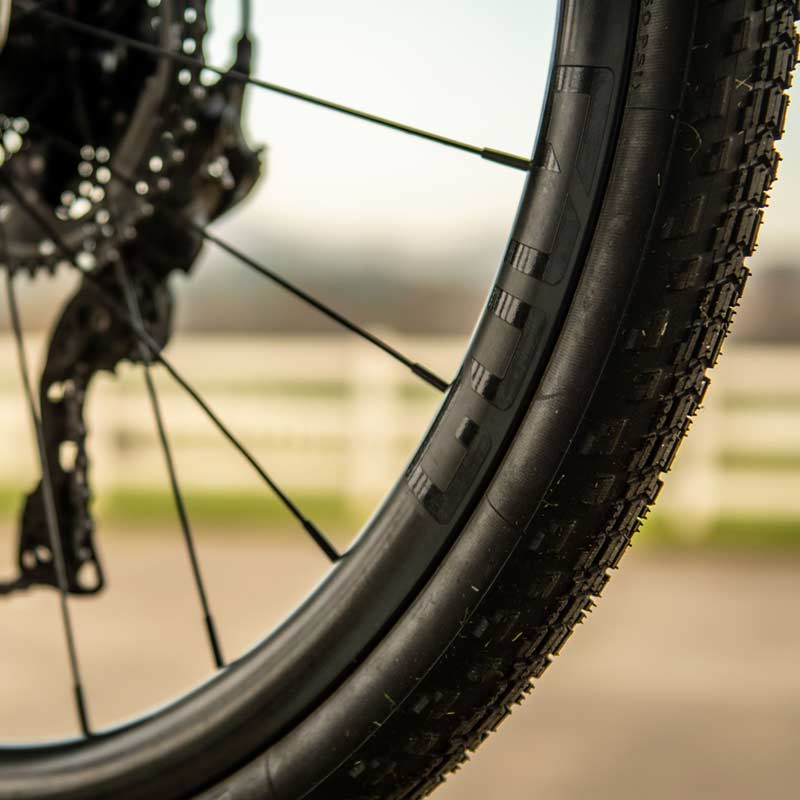 We Push The Limits. So Can You.
Handmade in the USA - for over a decade, we have grown and developed our
expertise in composites manufacturing for the industrial world.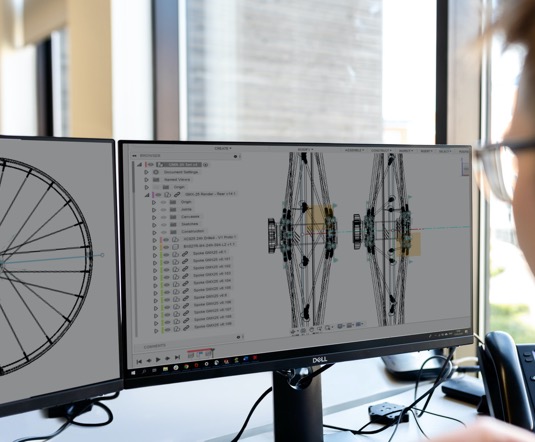 Design
Our whole process was holistically engineered specifically for the function of a spoke in a multitude of environments. No corners were cut, allowing for an optimized product that will push the boundaries and capabilities of cyclists and products alike.
Reinventing the wheel one spoke at a time.
Learn more about our technology
Build
Hand-built in-house, quality guaranteed.  Our team of composites engineers control the process from start to finish.  Once spokes are finished and in hand, they go to our wheel department to be hand-built into the highest quality wheels money can buy.
Built like your ride depends on it.
Learn more about our technology »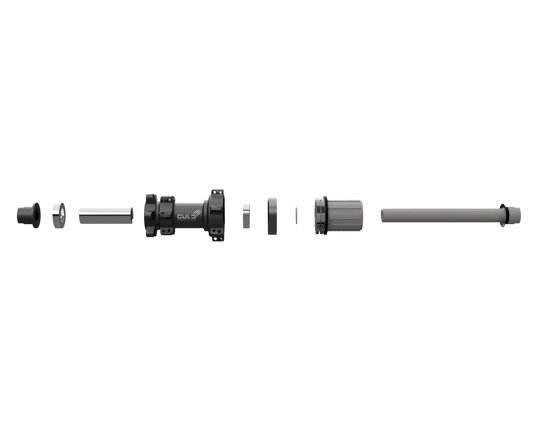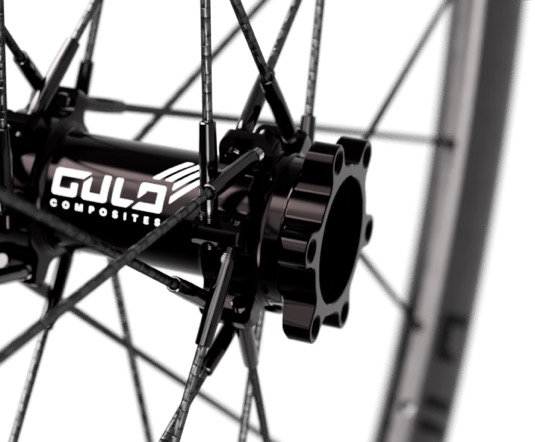 Test
Stress, Fatigue, Impact, Destruction.  Our products are tested beyond the limits of current test standards, and when no standards exist, our engineering team creates their own to replicate real world extreme use.  Each product undergoes a barrage of tests, ensuring optimum performance over the product life-cycle, as well as the ability to withstand use and abuse out in the field.
We push the limits.  So can you.
Learn more about our technology »
Our bread & butter the
Carbon Composite
G-Spoke.
Our carbon spoke wheels will give your bike a distinctively quiet, active, and lively ride while adding stiffness and dropping rotational weight.
Learn more about our technology »
Proven
Western North Carolina (WNC) and Pisgah National Forest are home to some of the highest and most rugged mountains in the Eastern US, making our home territory the perfect testing arena.  From grueling road and gravel adventures, to over 400 miles of rugged mountain bike trails, we make sure our products can take it all.
Lighter.  Stronger.  Farther.
Learn more about our technology »