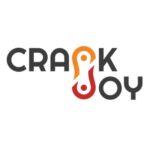 Gulo Composites GMX-25 Wheelset: Crazy Light Carbon Spoked
Wheels remain one of the most popular upgrades to improve our rides. With carbon hoops now pretty well excepted its time to jump into carbon spokes.  Enter the crazy light carbon spoked Gulo Composites GMX-25 Wheelset, a new company based just a mile from me in Brevard, NC.
Gulo Composites builds road, gravel, and mountain wheelsets in various widths using their own carbon spokes manufactured right here in NC.  I admit to being a little apprehensive until I actually learned a little more about the strength of these spokes and how they were tested.  Not only are the spokes very lightweight, Gulo says they are far more impact-resistant than traditional steel spokes.  As a former employee of Enve Composites familiar with fatigue testing let's just say I'm impressed and have complete confidence in the spokes. Read full review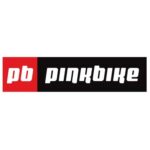 Gulo Composites' GMX-25 Carbon Spoked Wheelset
If you haven't heard of Gulo Composites, you're probably not alone. Based in Brevard, North Carolina, the brand is a new fish in the sea of mountain bike wheels, with a unique design that uses specially braided carbon spokes.
Why a carbon spoke? Gulo's team believes their house-made carbon spokes offer a beneficial blend of strength and durability, minimal weight, and stiffness. The spokes are triaxially braided, with a combination of different fibers, to give an impact resistance Gulo claim is better than that of any steel spoke on the market.
The owner of the company, David Keir Watkins, is well versed in carbon fibers and composites. Watkins has always been intrigued by the creativity found in manufacturing and started KEIR Manufacturing, Gulo's parent company, when he was fresh out of college. Read full review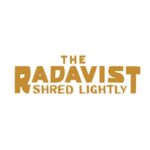 Gulo Composites Wheels are Made in North Carolina
There is no shortage of wheel manufacturers in the United States, which is a good thing, but there are very few carbon wheel manufacturers here so when a new one pops up, we have to share it. Gulo Composites is from Western North Carolina and make their wheels – road, MTB, gravel – in-house. Their GRX-SL is an Allpavé wheel meant for road, gravel, trail, and everything in between. These superlight, 22mm internal width rims were designed with a 2mm spoke hole offset which helps create a very balanced wheel and the spoke hole angles were optimized at each point to work in perfect conjunction with Gulo's ETI hubs and their unique GIS – Gulo Integrated System – spoke system. Let's look at this system in detail below. Read full review
Gulo Composites GRX-SL Wheelset
Wheels are one of the most common upgrades gravel riders make to their bikes, and for good reason. They are one of the easiest and most impactful upgrades you can make, but sorting through the options to find the best wheelset within your budget can be daunting.
That's precisely why we review so many wheels at Riding Gravel. We know the difference great wheels can make. As a result, we have high expectations of the wheels we review.
Back in June, I introduced you to our long-term review of the GRX-SL wheelset from Gulo Composites. A relative newcomer to the scene, Gulo Composites' wheels feature the company's exclusive triaxial braided composite spokes. Claimed to be stronger and more impact resistant than traditional steel spokes, the Gulo G1 spokes come in at roughly half the weight of their stainless steel counterparts.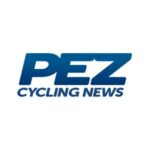 Gulo Composites Wheels no longer pushing the limits; we are creating new ones.

Gulo Composites is ready to equip your bike with innovative composites technology and thoughtful wheel design, providing you with the most advanced wheel system today.
The bicycle wheel is both simple, yet a fantastically complicated system. Wheels have progressed slowly through the years, but there remain glaring deficiencies. Stress risers, tension imbalance, and vulnerability to impacts are issues that other wheel companies have struggled to mitigate. The Gulo wheel system has been optimized to address these challenges head on. Read full review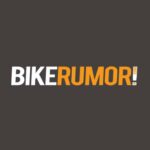 Gulo Composites launches with braided carbon spokes on NC-built carbon wheels
Hailing from east coast mountain bike destination Brevard, NC, upstart Gulo Composites is weaving its way down the road & trail with unique, US-made carbon spokes.
They're paired to their carbon rim design and custom hubs, rounding out a complete wheel system. Offered in road, gravel and mountain bike variants, they combine aerospace materials in a lightweight, tough package. Here's how they're made…. Read full review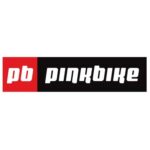 First Look: Gulo's New Wheels Have Carbon Spokes - Pond Beaver 2020
Now, these wheels are some of the more interesting ones we've seen lately and they tick the boxes of light weight and a high level of engineering. How do they hold up? Time will tell - I have a set of their GMX-25 XC Race wheels in hand and will be putting them through the paces in the coming months, with a full review to follow. Listen/Read full review
Gulo Composites GRX-SL Wheels: Getting Rolling
Out of the box, the GRX-SL wheels were impressive in appearance and in weight, or rather, lack of weight. The build was impeccable as well. In the stand, the wheels were as true and round as any I've seen, and spoke tension was very even on both wheels. Read full review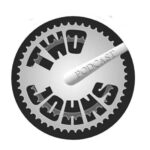 Gulo Wheel Test 6.7.2020. John K.
Gulo has done their homework. This is a very sound wheel system using an innovative composite technology more successfully than I've seen to date. If you are in the market for a high end wheel, the Gulos should be in consideration. With the options they offer, you can find the wheel that best fits the application. Specifically, they offer the GMX-25 (which I tested)... Listen/Read full review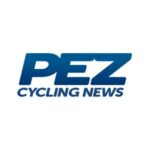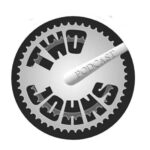 Pez Cycling Magazine uses Gulo Composite GRD-36 Carbon Disc Wheels in their Colnago V3 Project Bike Build & Ride 
PEZ elected to go both lighter and more aero with a pair of Gulo GRD-36 center lock disc wheels (previous featured in Gear Break) for the disc brake-only Colnago V3. The 36 mm rim depth provides an aero profile but is less susceptible to getting "snatched" in crosswinds (an important consideration for smaller, lighter riders like me). They are very light at 1,320 grams (manufacturer's claimed weight and a 370 gram or 0.82 pounds weight savings versus the OEM Fulcrums) so won't hold me back on the climbs (plus easier to bring up to speed quickly). Pretty much the description of an all-around set of wheels. Read More
Interview with Richie Trent, Gulo Composites Product Manager 6.24.2020. John K.
More wheels, wheels, wheels! A deeper dive into a new wheel system from Gulo Composites with Richie Trent... Listen to the Interview
What Gulo customers are saying
The wheels felt great on my first ride on them. Super responsive. Cornering felt fantastic. I thought being stiffer they would beat me up a little while climbing rocky terrain, but I didn't feel that. The overall ride just felt better. I rode Kitsuma in Old Fort, NC which is a notoriously fast trail so I put them to the test for sure.
- Nick Pace
I love the wheels! I can tell a difference, especially on tight curves going downhill. I can also feel the responsiveness as I accelerate going up hills or on the flats. When I ask for a pop of speed it happens with less effort! The frame is exactly like my previous bike, so the the wheels make the difference
- Hank Birdsong