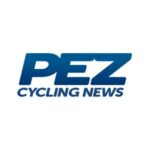 Gulo Composites Wheels no longer pushing the limits; we are creating new ones.

Gulo Composites is ready to equip your bike with innovative composites technology and thoughtful wheel design, providing you with the most advanced wheel system today.
The bicycle wheel is both simple, yet a fantastically complicated system. Wheels have progressed slowly through the years, but there remain glaring deficiencies. Stress risers, tension imbalance, and vulnerability to impacts are issues that other wheel companies have struggled to mitigate. The Gulo wheel system has been optimized to address these challenges head on. Read full review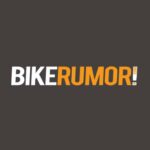 Gulo Composites launches with braided carbon spokes on NC-built carbon wheels
Hailing from east coast mountain bike destination Brevard, NC, upstart Gulo Composites is weaving its way down the road & trail with unique, US-made carbon spokes.
They're paired to their carbon rim design and custom hubs, rounding out a complete wheel system. Offered in road, gravel and mountain bike variants, they combine aerospace materials in a lightweight, tough package. Here's how they're made…. Read full review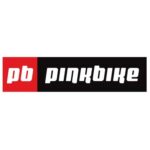 First Look: Gulo's New Wheels Have Carbon Spokes - Pond Beaver 2020
Now, these wheels are some of the more interesting ones we've seen lately and they tick the boxes of light weight and a high level of engineering. How do they hold up? Time will tell - I have a set of their GMX-25 XC Race wheels in hand and will be putting them through the paces in the coming months, with a full review to follow. Listen/Read full review
Gulo Composites GRX-SL Wheels: Getting Rolling
Out of the box, the GRX-SL wheels were impressive in appearance and in weight, or rather, lack of weight. The build was impeccable as well. In the stand, the wheels were as true and round as any I've seen, and spoke tension was very even on both wheels. Read full review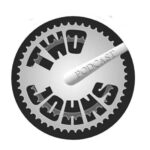 Interview with Richie Trent, Gulo Composites Product Manager 6.24.2020. John K.
More wheels, wheels, wheels! A deeper dive into a new wheel system from Gulo Composites with Richie Trent... Listen to the Interview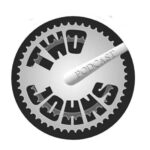 Gulo Wheel Test 6.7.2020. John K.
Gulo has done their homework. This is a very sound wheel system using an innovative composite technology more successfully than I've seen to date. If you are in the market for a high end wheel, the Gulos should be in consideration. With the options they offer, you can find the wheel that best fits the application. Specifically, they offer the GMX-25 (which I tested)... Listen/Read full review
What Gulo customers are saying
The wheels felt great on my first ride on them. Super responsive. Cornering felt fantastic. I thought being stiffer they would beat me up a little while climbing rocky terrain, but I didn't feel that. The overall ride just felt better. I rode Kitsuma in Old Fort, NC which is a notoriously fast trail so I put them to the test for sure.
- Nick Pace
I love the wheels! I can tell a difference, especially on tight curves going downhill. I can also feel the responsiveness as I accelerate going up hills or on the flats. When I ask for a pop of speed it happens with less effort! The frame is exactly like my previous bike, so the the wheels make the difference
- Hank Birdsong